ISO Pros of New Hampshire Provides a Variety of Different Standards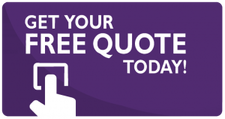 IQC the ISO Pros of New Hampshire is the best ISO advisory service in the region. We offer a broad range of services to our customers in Hampshire. You can find a list of the main services that we offer as a company on our page. However, on this page, we go through the additional ISO certifications services.
You can be sure that we have the best expertise and capital resources to work on these projects.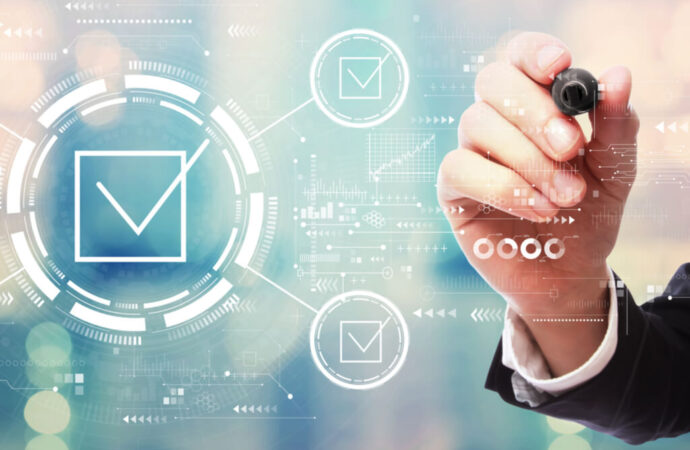 Aerospace AS9101
All companies that deal with the manufacture of aerospace products and services have to comply with AS9101. However, the standards are stringent and it is not easy to implement them. That is why you need the help of professionals to implement these standards. Our company has the best experts to help you implement AS9101 within your organization. 
Aerospace AS9102
Players in the aerospace, aviation, and defense industry have unique needs that guarantee the quality of their products and services. People want to make sure that you adhere to the highest quality standards before they can trust your products and services.
Anti-Bribery ISO 37001
All organizations are prone to fraudulent acts of bribery whether small or big. That is why you need to put in place the necessary systems to curb this vice. We will help you to put the necessary quality management system to curb this vice. 
Asset Management ISO 55001
Assets management ISO 55001 is one of the most important quality management systems in the market. If you want to comply with this standard, we are here to help you out. It helps you to manage the lifecycle of assets in the most effective way possible. This is a framework that promotes continual performance improvement and helps any organization in all industries, sizes, and types to improve.
Automotive Core Tools (APQP, AQP, PPAP, FMEA, SPC, MSA, R&M)
The automotive core tools are a widely used standard within the automotive industry. It is a good way to make sure that the manufacturers are offering high-end products and services. You can increase your market share once users know that you are producing high-quality products in the market.
Body Armor BA 9000
BA 9000 is a standard that governs the design, assembly, and development of defense and military equipment. Given the sensitive nature of this industry, it is good to make sure that you comply with the standard.
Counterfeits AS6081
Counterfeit products have become very rampant especially when dealing with electronic products. When customers are buying your products from third-party vendors, they want to be sure that these are original products. This is the only certification that can communicate the information to your clients in the best way possible. 
Energy ISO 50001 and SEP
As an organization, you have a responsibility of making sure that you are using energy in the most efficient way possible. You can prove this to the regulators and the general public by complying with this standard.
Ethical Sourcing SQFI
Ethical sourcing combines the growth and processing of food with social and environmental stewardship. Certification to this standard addresses several environmental and social concerns. It is one of those standards that we will help you to become compliant against.
Facility Management ISO 41001
ISO 41001 is a great standard for any company that looks towards smooth operations in its operations. The only challenge that most companies face is how to implement this standard. If that is what you need for your organization, there is no need to worry because we will guide you through the process.
Food Safety Modernization Act FDA FSMA
Most customers in the United States will look for this certification before they can trust your food products. If you want to comply with it, you can always turn to our brand for help.
Food Safety ISO 22000
Compliance ISO 22000 presents your food products as safe and secure for human consumption. It is good for all food manufacturers in the market to comply with this standard. Our team will help you to set up the right quality management system for this purpose.
Forestry SFI ATFS (Sustainable Forestry)
Environmental conservation has become a center of attraction for most people in the United States and beyond. When you comply with these standards, it is a clear indication that you value and preserve the environment. Such a move can earn you a high level of trust in the market.
Outsourced Internal Auditing
Outsourcing the internal audit function comes with so many benefits to the organization. You will have experienced professionals working on your project and the amount that you pay is significantly low in the long run. Most forward-looking companies take this approach when handling the internal audit function.
Gluten-Free Certification (GFC)
People who suffer from gluten-related conditions are very keen on the products that they consume. If you manufacture these products you will require the gluten-free certification to show that your products meet the required criteria.
International Traffic in Arms Regulations, ITAR
ITAR is a standard for those businesses that export military items outside the United States. If you are one of them you need to comply with this standard to show that your company abides by the law.
Laboratory Accreditation ISO 17025
Customers want laboratories that have the ISO 17025 accreditation. Compliance with this certification means that the laboratory has the capacity to produce genuine and consistent results. It is a great way to build trust from your target customers.
Packaging ISO 15378
This standard stipulates the guidelines for the packaging of medical devices. Any company that operates in this industry has to meet the standards in order to make sure that its products are safe for human use. It is something that we will help you to comply with if it applies to your entity.
Responsible Care RC14001
RC14001 is a chemical responsible care QMS that expands the scope of ISO 14001 to go beyond the traditional EMS to include other care requirements like emergency response, transportation, outreach, security, safety, and health. It gives you a platform to create greater value for your brand and achieve higher standards.
Supply Chain ISO 28000
To make sure that there are no variations or wastes in the supply chain system, you need to comply with ISO 28000. It is a security management system that you need as a business and we will help you to comply with it in the best way possible.
Telecommunications TL 9000
So many companies in the telecommunications industry are struggling with the implementation of the TL 9000 standard. It is one of the requirements that you need to meet if you want to deliver quality in this industry. Our professionals are strategically placed to help you meet these standards in the best way possible.
Audit Management Systems ISO 19011
It is good to have an audit management system in place regardless of the type and nature of your organization. Our company is the best if you are looking for someone to help you in setting up an efficient quality management system for your audit process.
Virtual Internal Audits
The demand for virtual internal audits has been on the rise because most people do not understand the benefits that it brings to the business. With the right experts executing the exercise, it becomes an efficient and cost-effective approach to auditing. 
Second Party Audits
To get the best results from second-party audits, you have to make sure that you are hiring the best auditors in the region. You need a brand that upholds high levels of integrity in order to get a genuine review of your suppliers. We are the only brand that you can rely upon if you really want the best out of this process.
Supplier Audits
There is no other company in New Hampshire that is better than us when it comes to supplier audits. We have been offering these services to the city residents with a very high level of success. Our professionals will audit the procedures and processes of your suppliers and advise you whether it is the best brand to partner with. 
Supplier Evaluation
Evaluation of your suppliers has a crucial role to play in the supply chain process. The policies and procedures that these people use have a direct effect on the quality that you deliver to your customers. Therefore, you have to make sure that you are partnering with brands that uphold the set industry standards.
Compliance Audits
Virtually all companies require compliance audits to check the extent to which they comply with the set standards. IQC the ISO Pros of New Hampshire has the best auditors to help you with this exercise. Our audit report normally outlines our findings and recommendations to help you meet all the desired standards.
Pre-assessment Audits
It is wise to carry out pre-assessment audits because this helps you to prepare for the main audit exercise. In case we realize that you are not meeting the set standards, we will advise you on the best corrective actions that you should take to become compliant. There is no way you will fail if you use our professionals for the pre-assessment audits. 
Documentation Audit/Desk Audit
Document or desk audit has been around for a while but it still remains to be the most widely used approach in auditing firms. The process is labor-intensive but very effective when it comes to handing the audit person. We will send our auditor to your organization to carry out a physical examination of the necessary documents and systems. Our company has the right resources and experts to handle all the above tasks in the best way possible.
IQC The ISO Pros of New Hampshire can help you implement, train on, consult, and have your company and/or organization certified on the following ISO Certifications:
If you want to enjoy the above-listed benefits, contact IQC the ISO Pros of New Hampshire, now. Our services are accessible in all of the below-mentioned cities: